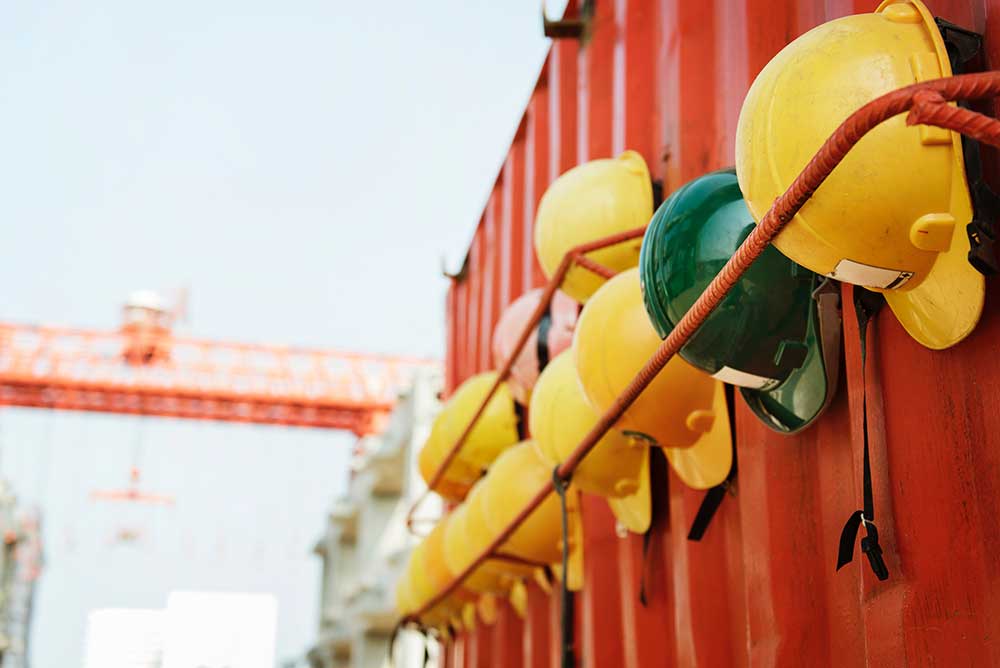 Blog
Como a biometria pode dar vantagem à construção
Almas Team Como os sistemas biométricos de presença e tempo podem trazer benefícios significativos para as empresas envolvidas na construção?
The construction industry in the UK
The building site of today is in many respects little different to how it was 50 years ago. Human hands are still an integral part of construction although modern machinery has made the process easier. Thankfully, accident rates, which were once horrifically high, have come down as businesses have adopted better practices. Indeed, the construction industry leads the way in the adoption of safe systems of work and good Health and Safety practices.
The Office for National Statistics reported that the value of all new construction projects  continued to grow in Great Britain in 2017 – reaching £109,387 million – the highest level since records began in 1997. Increases in the value of both public and private sector work – which increased by 8.1% and 10.5% respectively – drove this rise. Figures show that 1.32 million people worked in the construction industry in 2017.
A competitive advantage
Construction firms looking to stay competitive are consistently seeking means to streamline their operations and drive efficiency. Areas of the business that pose a challenge include on-site time and attendance reporting, health and safety compliance and risk management. Traditional paper-based time management systems add to inefficiencies. There has long been a culture of over-estimating contractor hours on construction sites and building companies are adopting robust, biometric time and attendance systems to protect their bottom lines.
Issues on construction sites
Construction sites are fast-moving workplaces with many people constantly moving around. However, it's not always the same group of people each day. Subcontractors flow in and out for specific jobs, even on small projects. Security is a major issue along with keeping track of the movements and hours worked by employees and subcontractors. Although proxy attendance seems unlikely, it is not unheard of, along with buddy punching, late starts/ early finishes, long breaks and excessive overtime. All these things have a massive effect on the cost of payroll and lead to construction projects running over budget
A card-based system requires a full-time security guard to verify each employee against their CSCS card and check whether they authorised to be on site. How closely would they check the streams of people come past early every morning? Or during the day? How easy would it be to gain access to the site?
Managing access with biometrics
You can use a biometric fingerprint reader to keep track of everyone who comes to a site. By registering all employees including sub-contractors, you will be able to see who is on site at any one time, and the times that people arrive and leave. One of the best ways to implement this kind of system is to install a biometric turnstile in a portacabin on site. By directing everyone to this unit, you can control access to the site. When you have finished your construction project, you just remove the portacabin and take it to the next project. You can upload new contractors' details remotely and then enrol their print when they arrive on site to save time.
Time and Attendance
Installing a biometric fingerprint reader allows you to track the movements of all your employees and contractors, every day. This eliminates buddy punching and give employees personal responsibility for their time. When it comes to wages, biometrics help to establish and maintain employee trust. Paying employees for the hours they worked, creates confidence in the company, and a level playing field.
Gone are the days of collecting checking and collating paper timesheets and calculating hours. Employees can request annual leave entitlement, make absence requests and check their actual scheduled hours, all through their fingerprint. They can even request a HR meeting with their manager to discuss anything they want to – it's logged on the system for future reference. You have total control over every aspect of your employee management, and this saves you time and money.
Add CCTV for a complete peace of mind
Construction sites contain high-value tools, machinery, vehicles and raw materials; all sought after by thieves.  Opportunists and well-organised gangs will seek to break into construction sites to steal these items. Having CCTV allows you to monitor for unauthorised access and react quickly to any intrusion via an ARC monitoring centre. Should the worst happen, you will have a record of the incident. Installing a perimeter intrusion alarm and the means to vocally challenge unauthorised people, gives even more peace of mind. Signage, which is a requirement under GDPR, acts as a deterrent to both internal and external theft.
Flexible solutions for construction
With flexible solutions from monthly rental to outright purchase, Almas Industries will work with the site's main contractor to find the right solution. We can easily adapt our systems as you move from one project to the next. It is a long-term partnership that pays for itself, as construction sites become better protected and less vulnerable to theft or health and safety-related claims.
Almas Industries are market leaders, innovators, manufacturers and installers of CCTV systems, Biometric Access Control and Intruder alarms. You can arrange your free, no obligation security survey by calling us on 0333 567 66 77. If you prefer, you can always send a confidential email via enquiries@almas-industries.com